Hank Israel
ERA Brokers – Southern Nevada
1735 Village Center Circle
Las Vegas, NV 89134
Summerlin Office
License: BS.0025916
SCOPE OF SERVICE
Hank Israel has been involved with the Las Vegas Real Estate Market since 1989.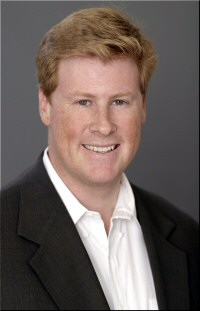 He moved here from Southern California where he graduated from California State University Long Beach with a degree of Bachelor of Science in Business & Marketing.
He attributes his dedicated work ethic to growing up in the Midwest and working at his family owned restaurant since he was 13.
Member of the Greater Las Vegas Association of Realtors® since 1991.
Prior to being with Realty Executives of Nevada, he joined Americana Group, Better Homes & Gardens in the spring of 1991. There he received the first award in May by having the Most Sales for the office and has continued to get Yearly Company & Office Awards since.
Over the last 25 years he had become one of the Top Producing Agents for Prudential Americana Group Realtors and Realty Executives of Nevada. He was among the Top 2% of all Realtors in Nevada.
Closed over 230 Million Dollars since 1991.
Closed over 1,000 Transactions.
Every year since 1999 Prudential had bestowed the honor of the Chairman's Circle Award to Hank, given only to the Top Real Estate Professionals in the Country, as seen in the Wall Street Journal as well as the Legend Award in 04.
Hank Israel Co-Hosted the Real Estate show The Americana Group Real Estate Network on CBS, KLAS-TV Channel 8 every Saturday morning at 8:30am. Interviewing important people that have an effect on the Las Vegas Community and the Real Estate Industry.
He was an Instructor and speaker for Prudential Americana Group Realtors on topics such as Listings, Listing Presentations, Market Analysis…
Had served on the board at Summerlin Master Planned Community for Builder & Realtor relations since its inception in 1997
He also Testified in 1999 in front of the Nevada legislature regarding the issue of Construction Defect and how it affects the Realtor's and their clients.
Hank has done work for several Law Firms, including Marquis & Aurbach & Coffing, Callister & Reynolds and more. His hard work, dedication and knowledge have earned him an outstanding reputation in the Las Vegas Real Estate Industry and to his clients who are the most important to him.
Creator of HomesVegas.org & LuxuryHomesOfParkCity.com a Real Estate Resource & Information site.
Served on the Greater Las Vegas Association of Realtors Grievance Committee & Professional Standards 2002-2014.
Successfully completed the continuing education courses in Investors Taxation 94. Agency Disclosure 95, 06 & 10. Managing Your Business & Your Income Tax 95. Salespersons Tax Return 95. Sales Contracts 96, 06 & 10. Real Estate Appraisal 98. Vesting, Deeds & Conveyances 98. Appraisal and NRS Update 00. Contracts Agency and NRS Update 02 & 06. Managing Your Business in 03. Professional Standards Training 03. Risk Management & Broker Management 06. Understanding Nevada Foreclosures 06. Advanced Foreclosures 06. Ethics 06. Property Management 07. Law/Legislative 08, 10 & 14. Broker Management 08. General 08. Contracts 08, 10 & 14. Fiduciary Duties 08, 10, 11 & 14. Real Estate Ethics is not an Oxymoron 08. NAC645 Update 08 & 10. Commission Hearings & Case Studies 10, 11, 12 & 14. Pricing Property to Sell 10. Who Can Negotiate Short Sales 12. Advanced Fees 12. Deficiency Judgments 12. Agency Relationships 12. The Residential Purchase Agreement 11 & 14. thics for the Real Estate Professional 12 & 14. Understanding The Code Of Ethics 13. Disclosure 14. What Every Licensee Should Know 14. Managing Agency Risks 16. The World Of Contracts 16. Fair Housing Law, Situations, Cases 16. 2015 Legislative Law Update 16. Escrow and The Real Estate Agent 16. The Essentials of our Profession 16. Broker Management-Rules, Management and Future 16. The Good, The Bad-Changing the Perception, Improving the Profession 16.
For State of Utah – Completed Professional Standards Training in 2013. Real Estate & Retirement Plans: How To Sell More Real Estate & Invest 11. Code of Ethics 11. Introduction To Fusion And Client Gateway 13.
Successfully completed and became an Associate Broker for the State of Utah specializing in Residential Real Estate in Park City, Salt Lake City & Vicinity.
Member of the Park City, Utah Board of Realtors.
Associate Broker of Berkshire Hathaway Home Services a Real Estate Firm in Park City, UT.

Available Real Estate Properties
Sold Real Estate Properties
Exceptional Lot & Location sitting on a corner of a Cul-De-Sac above with Views and Space of the valley below!
Beautiful Condo Freshly Painted 2-Tone Interior, Tile & Wood Laminate Flooring Throughout.
No One Behind You!
"WoW", this Tuscany Style home sits on a Secluded Cul-De-Sac Lot that Backs Community Park and has an Eastern View of Strip/City/Southern Valley off the Loft Balcony. A Doll House
Fantastic Summerlin Remodeled Home on Corner Lot
Fantastic 1 Story on Huge Corner Lot in Summerlin
Great Location
WoW", rare 2-3 Bedroom Townhome
A doll house in Summerlin
Wow!
Fantastic 1 Story
Wow ! Wow! Remodeled
Fantastic Condo
Great 1 Story at a Fantastic Price!
No HOA!
Wow!
Amazing views
Original Home Owner
Wow!
Great Opportunity Fantastic Home Fantastic Floor plan
"WoW" Fantastic Floorplan CUSTOM HOME
Summerlin South "Doll House" SUMMERLIN Remodeled 1 Story
"WoW", Location Location Location!
RARE 3 Bedroom Condo on 1st Level!
REMODELED! "WoW" what a Great Opportunity! 1 Story Townhome in a Gated Community! Meticulously Maintained
Fantastic Corner Cul-De-Sac Lot w/RV Boat Parking WOW! Rare Summerlin 1 Story